You are here:
Home
1
/
ANIMAL THERAPY CORNER
Columbia Psychology Healing Center LLC is dedicated to healing the mind, soul, and spirit of those in Columbia, Missouri and region. In addition, we are dedicated to bringing clean water to those in need throughout the world.
CONTACT US
COLUMBIA PSYCHOLOGY HEALING CENTER LLC
1900 N. Providence Rd. #327
Columbia, MO 65202
P: 573-818-7010
F: 573-818-7012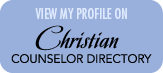 Office Hours
Monday-Friday 8 a.m. to 5 p.m.
Non-discrimination Statement:
We love and treat all people with dignity and respect at Columbia Psychology Healing Center.  We are committed to an environment that supports, inspires, and respects all individuals.  We do not discriminate on the basis of race, color, ancestry, national origin, religion or religious creed, mental or physical disability, medical condition, genetic information, sex (including pregnancy, childbirth, and related medical conditions), sexual orientation, gender identity, gender expression, age, marital status, military or veteran status, citizenship, or other characteristics protected by state or federal law or local ordinance.  It is our belief that every person is a unique person of value who deserves a safe environment to heal without shame, judgment, or discrimination of any sort. Columbia Psychology Healing Center is honored to help a variety of people in their healing journeys.